By Jason Schouten, principal, Avison Young
One of the things that became clear in recent years–and was even more evident at the 2018 ICSC Whistler Conference–is that, at a time when many traditional enclosed malls are struggling to replace large format anchors and the retail industry is going through a difficult transition, creative new dining concepts continue to heat up.
The theme of this year's conference, which took place on Sunday, January 28th through Tuesday, January 30th, 2018 at the Fairmont Chateau Whistler Resort in Whistler, BC in Canada, was The Future Is Now: Embracing Change. Judging by the activity and the conversation throughout the event, the future–and the present–is all about dining.
More and more we are seeing food tenants–whether sit-down restaurants, QSRs, or something else entirely–becoming not just a bigger piece of the puzzle, but a truly dominant tenancy in retail projects. With redevelopment, that's becoming even more prevalent. Part of this is because of attrition and disruption in some other retail segments, most notably a slowdown in traditional soft goods retailers like fashion. But popular and promising new and existing food concepts are both more active and readily available for mall owners and operators (as well as developers, brokers and leasing professionals) looking for a way to elevate their centers. Landlords are definitely seeing the value in adding these types of uses to their centers. This is an evolving and competitive category, and demand for dining remains strong, even as other categories are facing some headwinds.


Renderings of Rockland food court concept
We are seeing a significant amount of redevelopment in larger enclosed centers, many of which are relocating, expanding or upgrading their food and food court offerings–and making the decision to make these spaces a true focal point of the center. This is a fundamental shift from the small food courts of the past that were often tucked away in a remote corner of the mall. At a number of high-profile malls across North America, we see that recurring pattern. Here in Canada, prominent recent examples of high-profile mall upgrades or renovations that included an expanded or significantly upgraded dining component include Guildford Town Centre in Surrey, BC, Park Royal Shopping Centre in West Vancouver, BC, and CF Richmond Centre in Richmond, BC. All of these projects feature large or redesigned food courts as a central feature. The demand is there from customers, and the demand is there from tenants, as well–who recognize the co-tenancy benefits of a strong dining component.
New, creative and non-traditional food court tenants are particularly desirable. Mall owners and operators are recognizing that providing shoppers with a better/wider selection of fresh, healthy and non-traditional dining options is a winning proposition. Landlords are seeing the opportunity to not only fill an empty space, but to fundamentally differentiate their projects by bringing in these new/unique food offerings.
Some malls are having great success by creating food clusters, essentially creating a kind of upgraded and expanded version of the food court model. Owners and operators are bringing in larger numbers of more diverse food concepts and positioning them in a network to create a sense of place and a draw that attracts diners both from inside and outside the mall. In the process, this creates what is almost an anchor type of draw, with the food tenants collectively serving as a de facto anchor. At a time when many department store dinosaurs are struggling or closing their doors, that value as a kind of alternative anchor and regional draw is immeasurably important.
Guildford Town Centre Redevelopment, including new 1,034-seat food court
Entrepreneurs are experimenting with new chef-driven restaurants and innovative dining concepts that push the envelope in a number of creative ways–and mall owners and operators are showing a corresponding willingness to seek out and add those concepts to their tenant rosters. The enthusiasm for trying new things is at an all-time high. We are seeing more dining tenants licensed to serve alcohol, maybe offering things that aren't usually found in food courts. Speaking of which, the very nature of what a food court can and should be is being challenged. The notion of "food halls" is gaining traction, essentially providing an updated concept of the traditional food court–and hopefully permanently dispensing with the stigma associated with early food courts as being somewhat uninspired and utilitarian. In addition to new and appealing tenants, food halls are more likely to have more resources invested from a design and development standpoint.
The financial calculus makes sense. You can generate more rent from food tenants than non-food uses (dining tenants are typically able to pay higher rates on a per-square-foot basis as a result of their ability to drive revenue from smaller footprints). Food also tends to be more recession resistant. And, in the midst of an ongoing retail evolution as the industry adapts to competition from online and mobile sales platforms, the restaurant segment looks more appealing than ever. You may be able to convert electronics, fashion, and other retail sectors from brick-and-mortar to an online shopping model, but consumers can't eat online. Restaurants can cost more on the front end (particularly if you are creating 15 food court units instead of one large empty box for a traditional anchor), so there is higher capital exposure up front and a somewhat higher risk of failure. But the ROI potential makes that well worth it.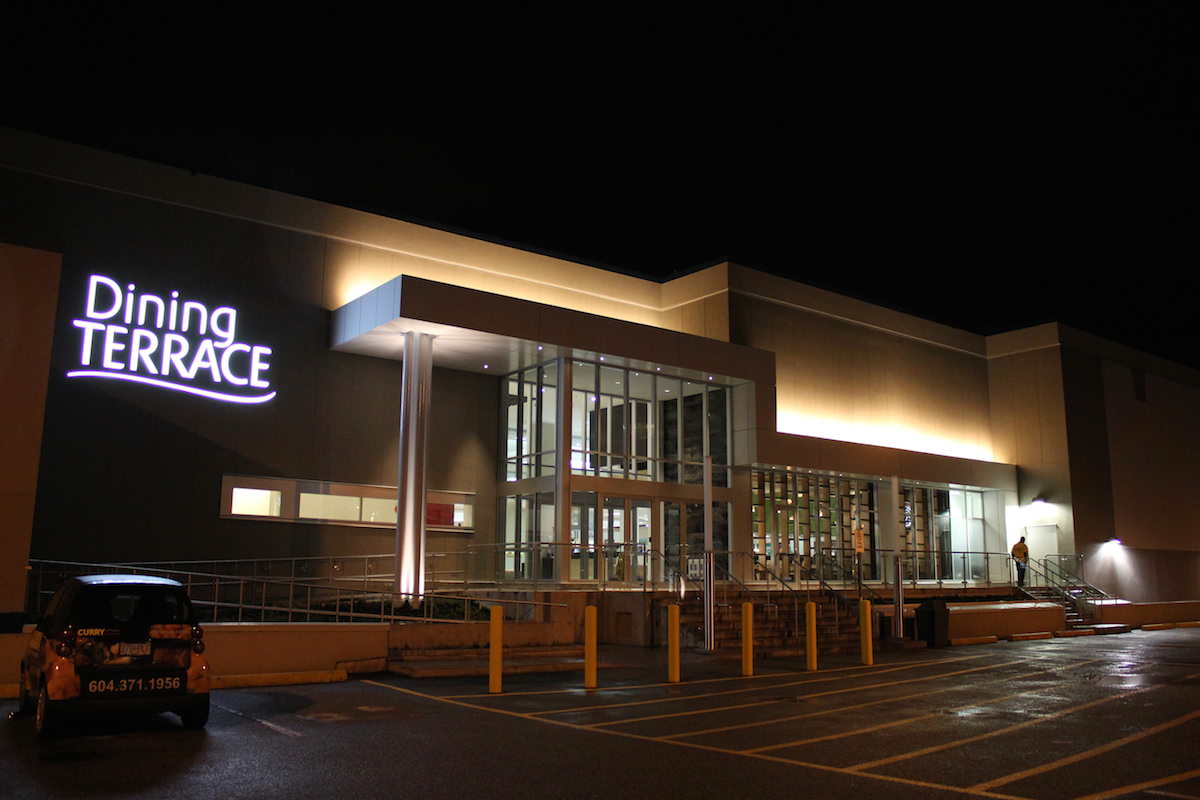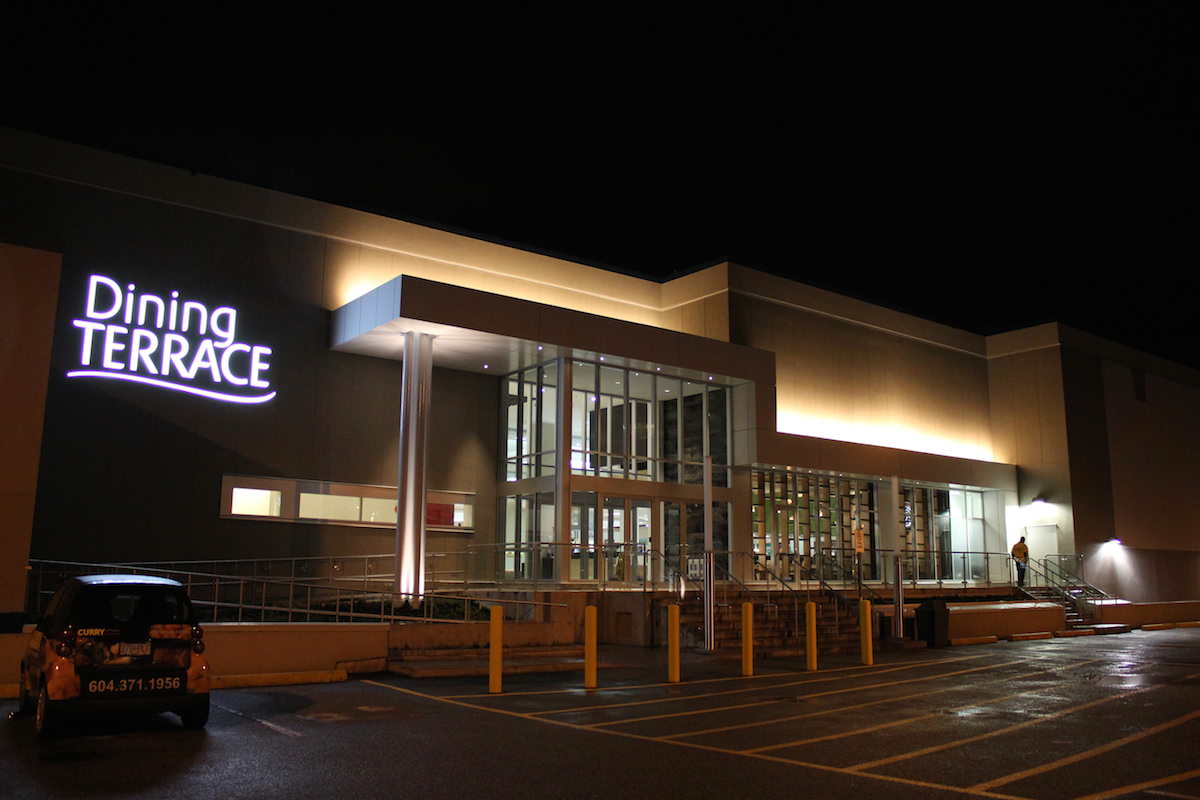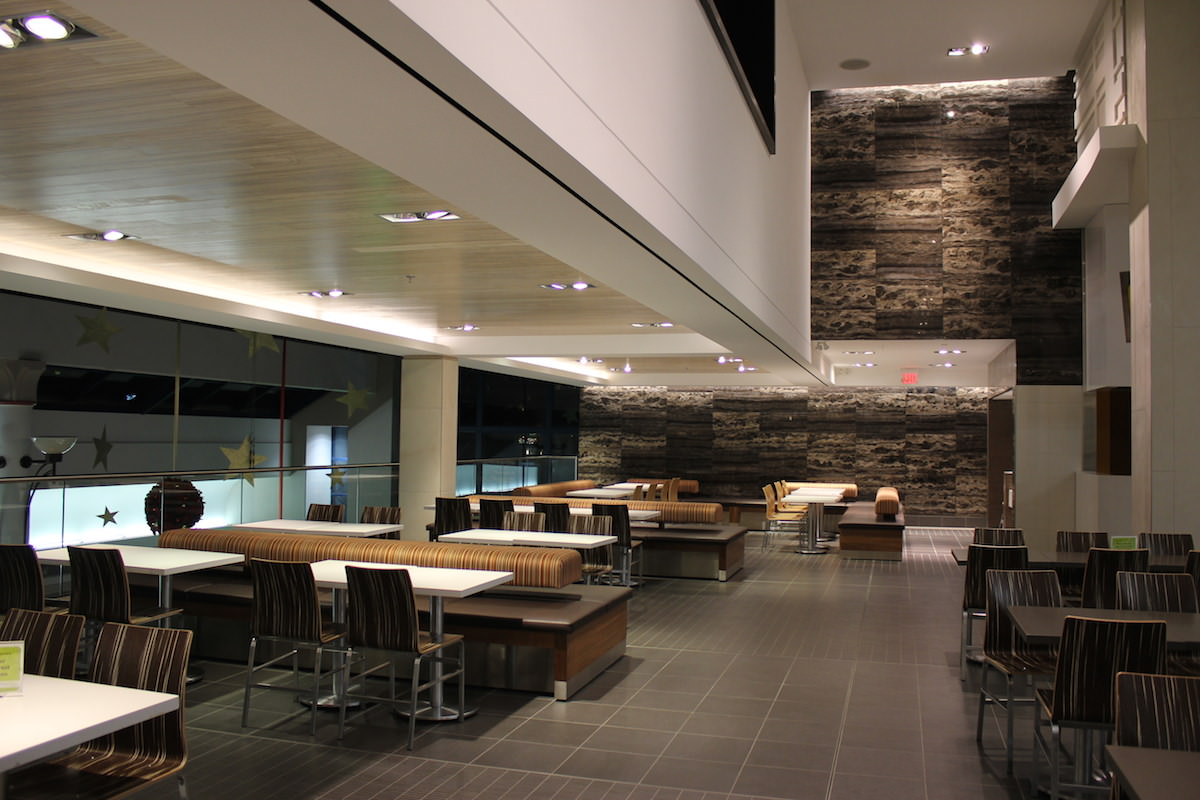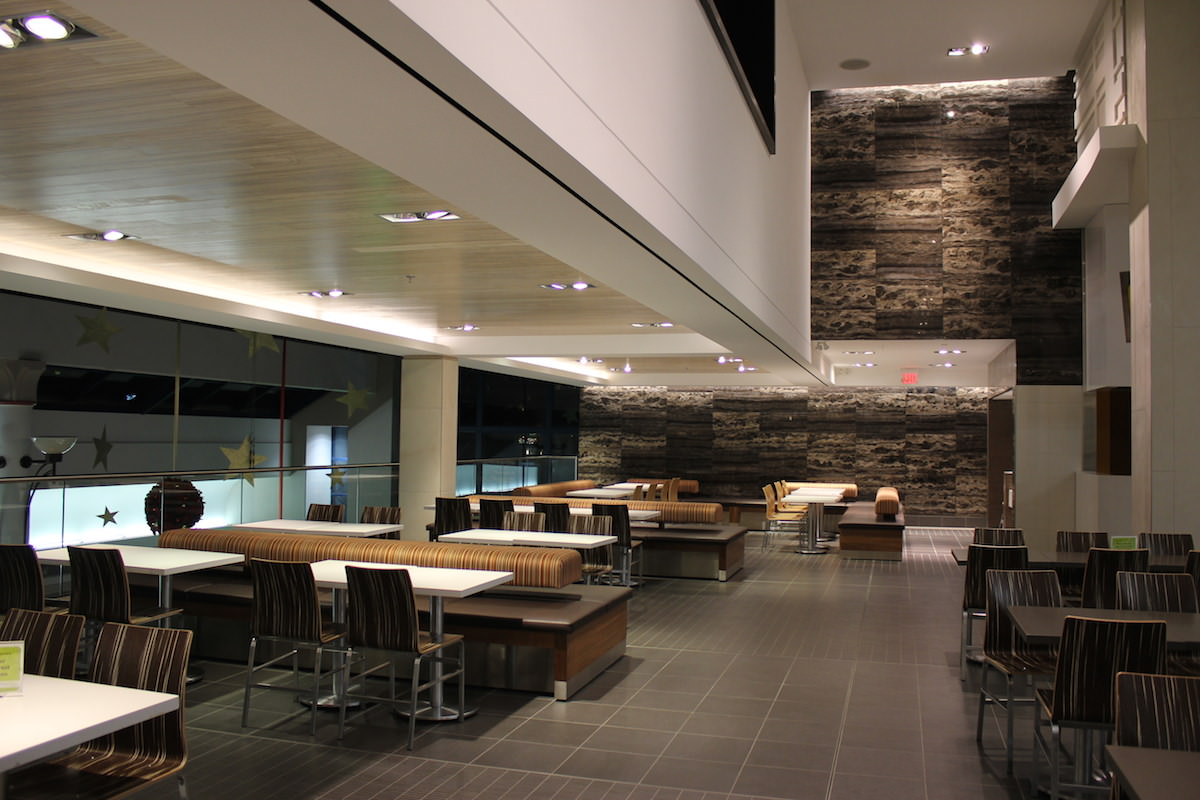 CF Richmond Centre Mall and Food Court Renovation. Photos: ABBARCH
Perhaps most importantly of all is what innovative dining concepts and expanded food offerings can contribute that does not show up on the balance sheet–at least not directly. The social element of dining–particularly a space where there are lots of food tenants clustered together, with plentiful and comfortable seating areas–is critical. It helps to establish that experiential element missing from most traditional enclosed malls, and provides the kind of animated, activated and central gathering places that are an important draw in the best mixed-use and open-air centers. For tenants in this active and diverse segment–and the mall owners and operators looking to benefit from their presence–which is supercharged with creativity and innovation, that dynamism and social appeal might be one of the most important assets of all.
Jason Schouten began his real estate career in 2004. He joined the brokerage industry in 2006 and in 2016 joined Avison Young as principal to lead the firm's retail practice throughout British Columbia and Western Canada. Jason has worked closely with many national and international retailers and their development partners with site selection, market and demographic analysis, leasing strategies, lease negotiation, strategic expansion planning and roll-out services.