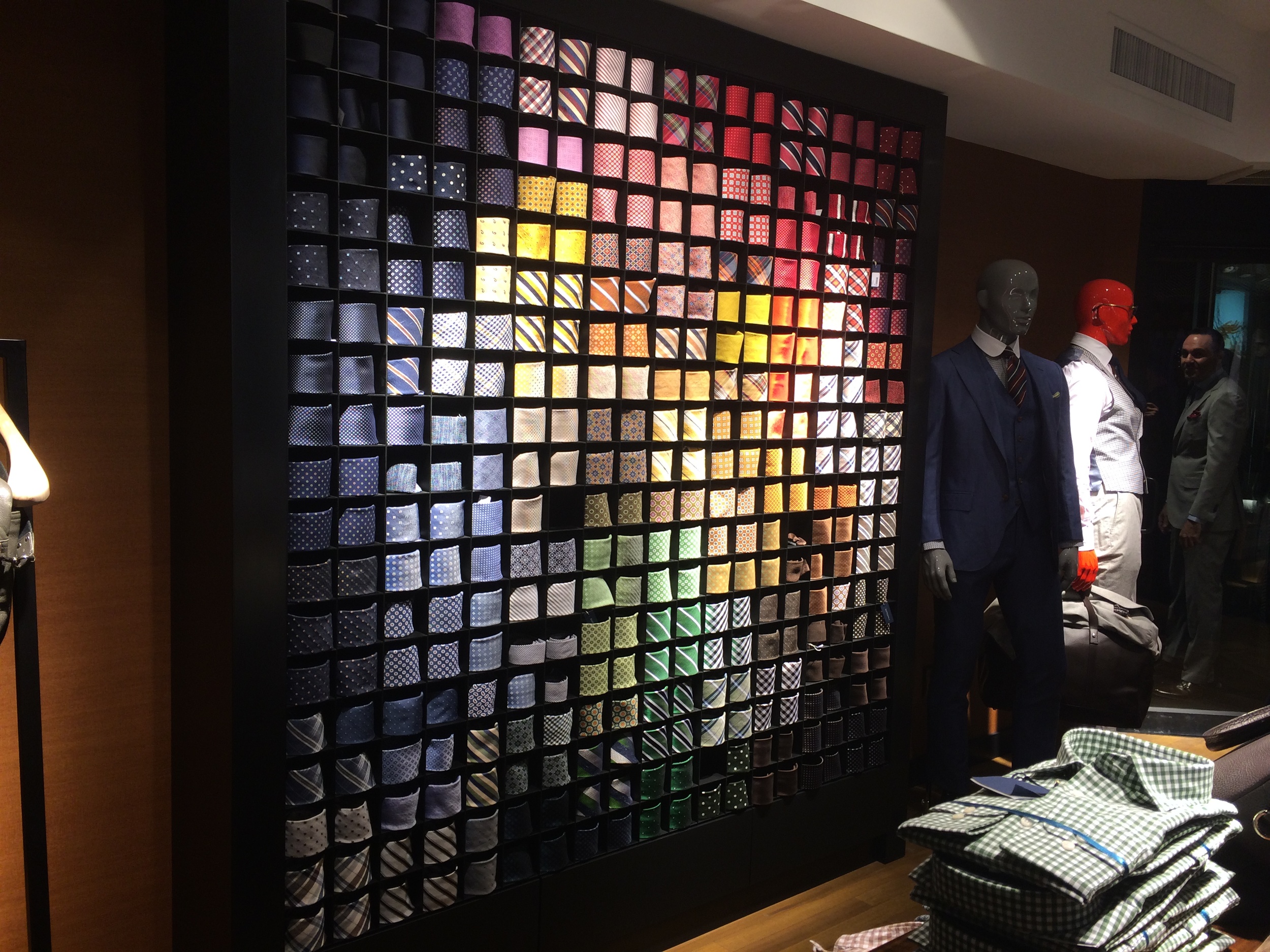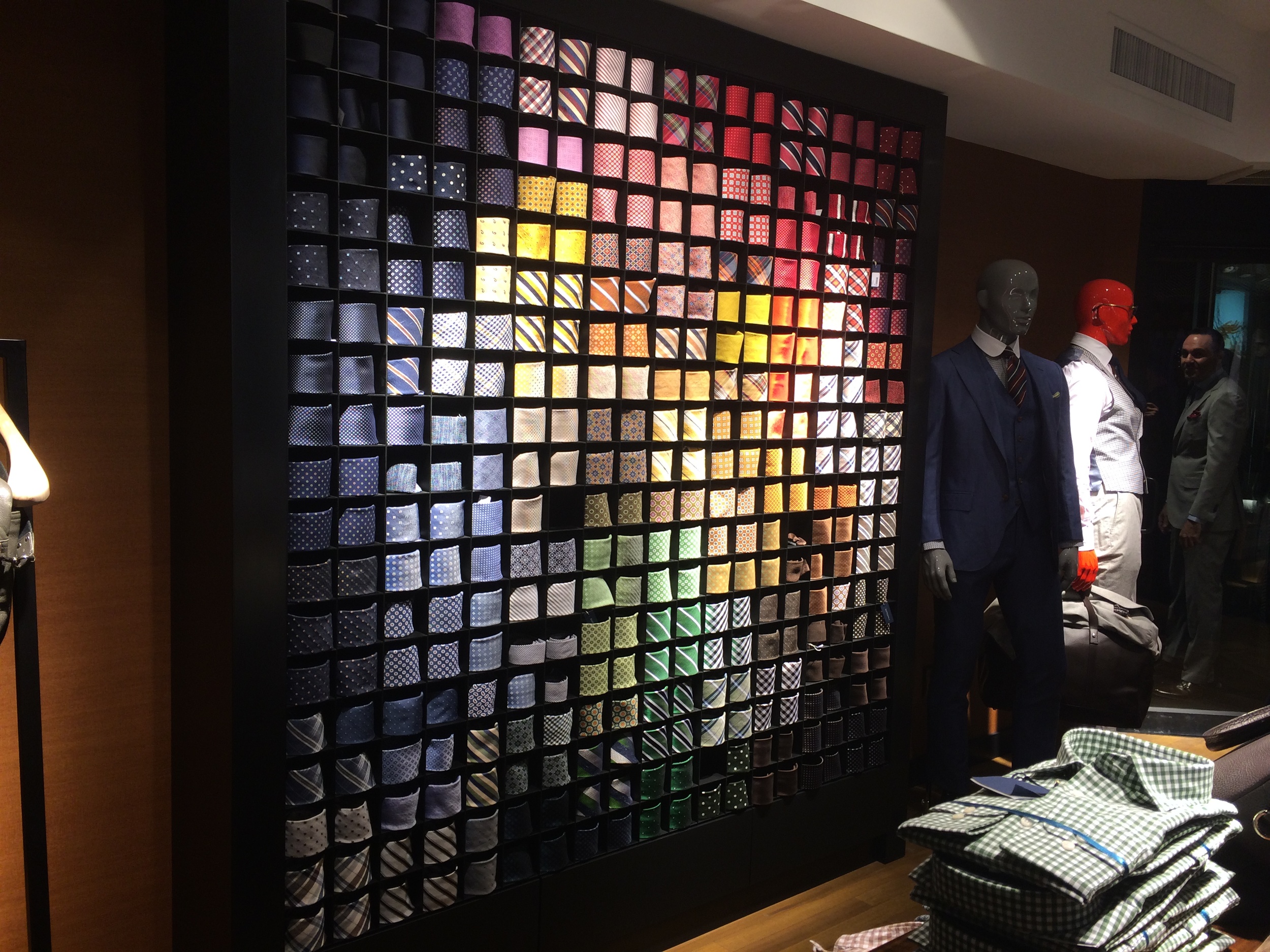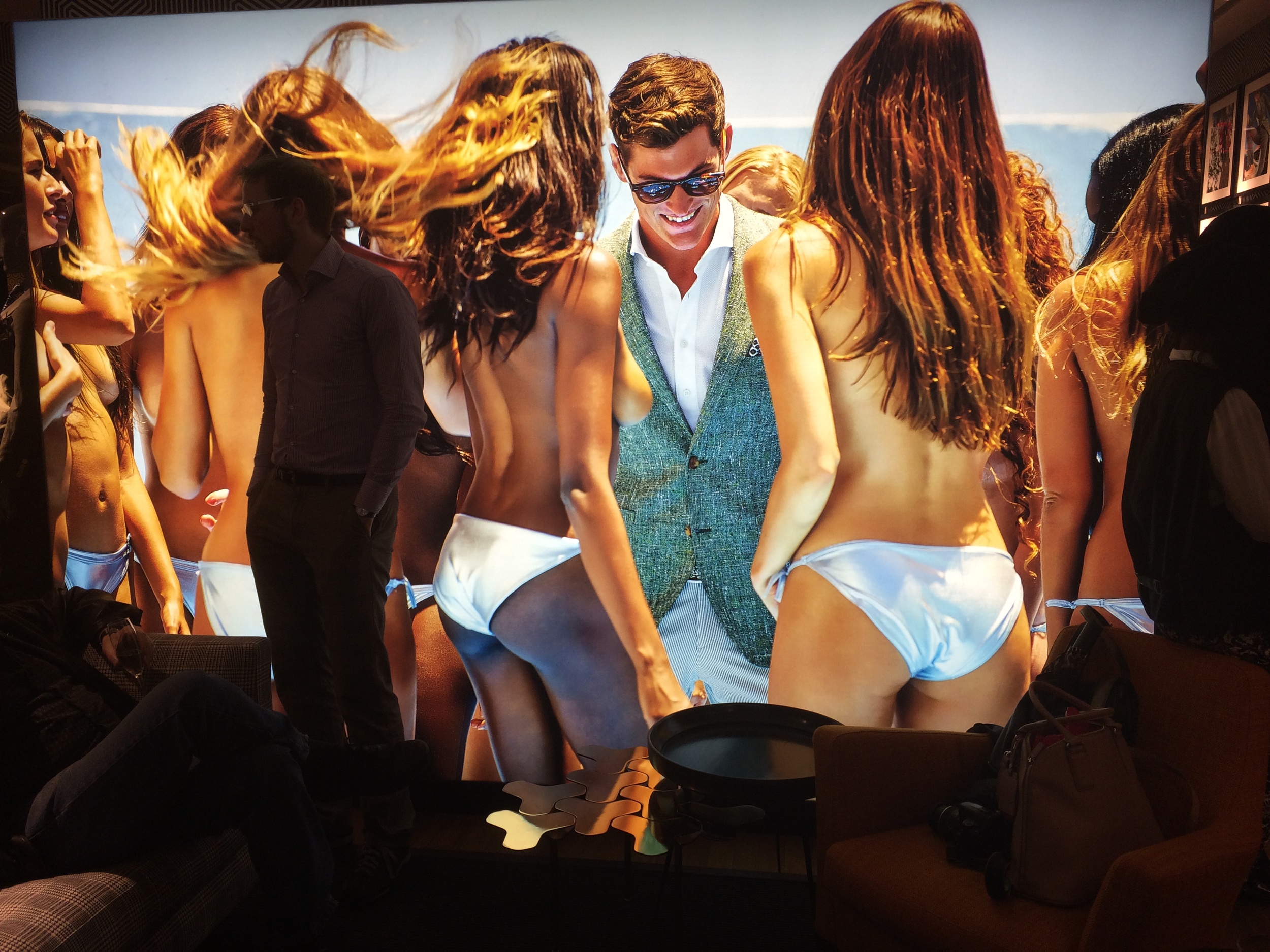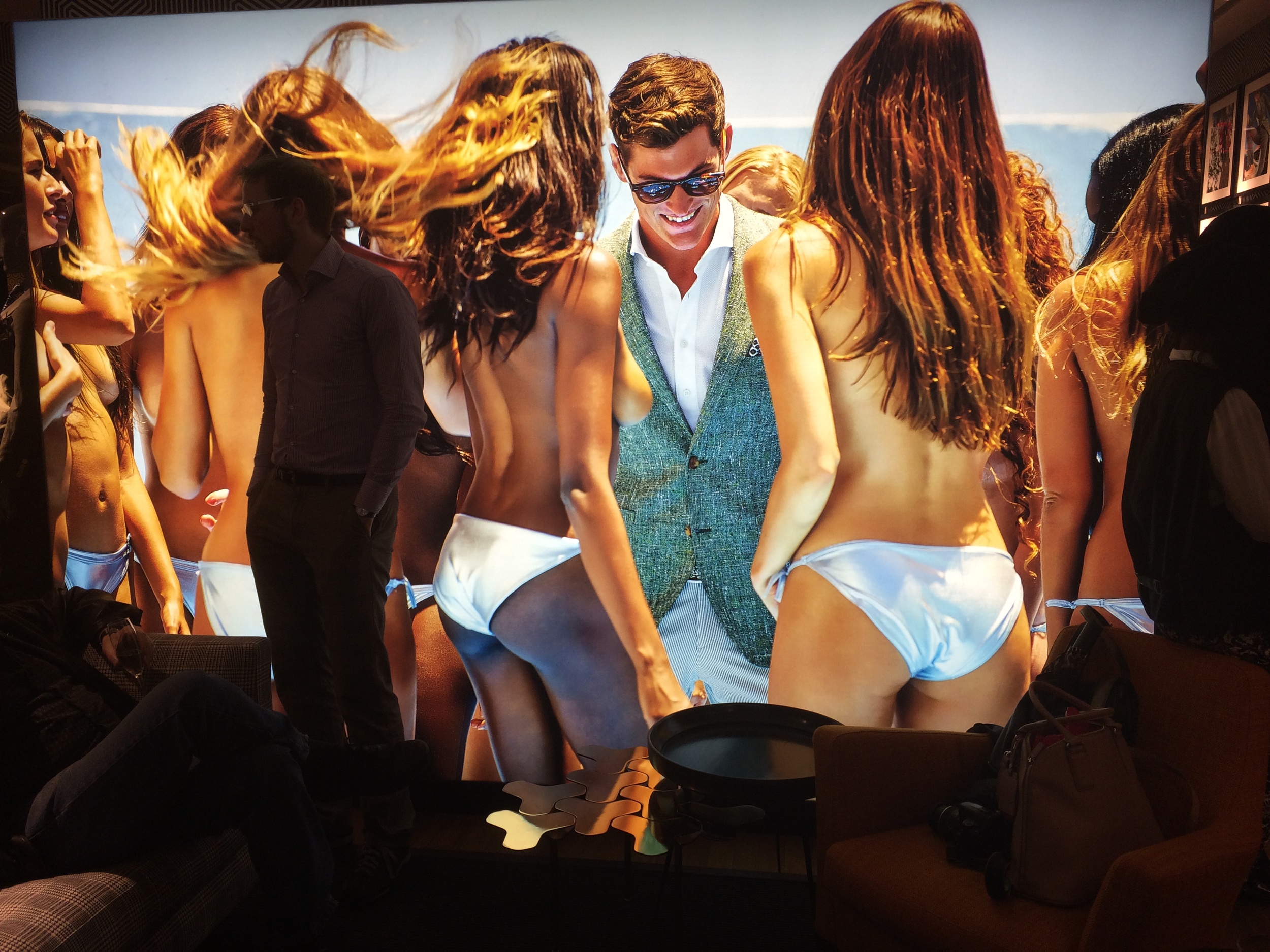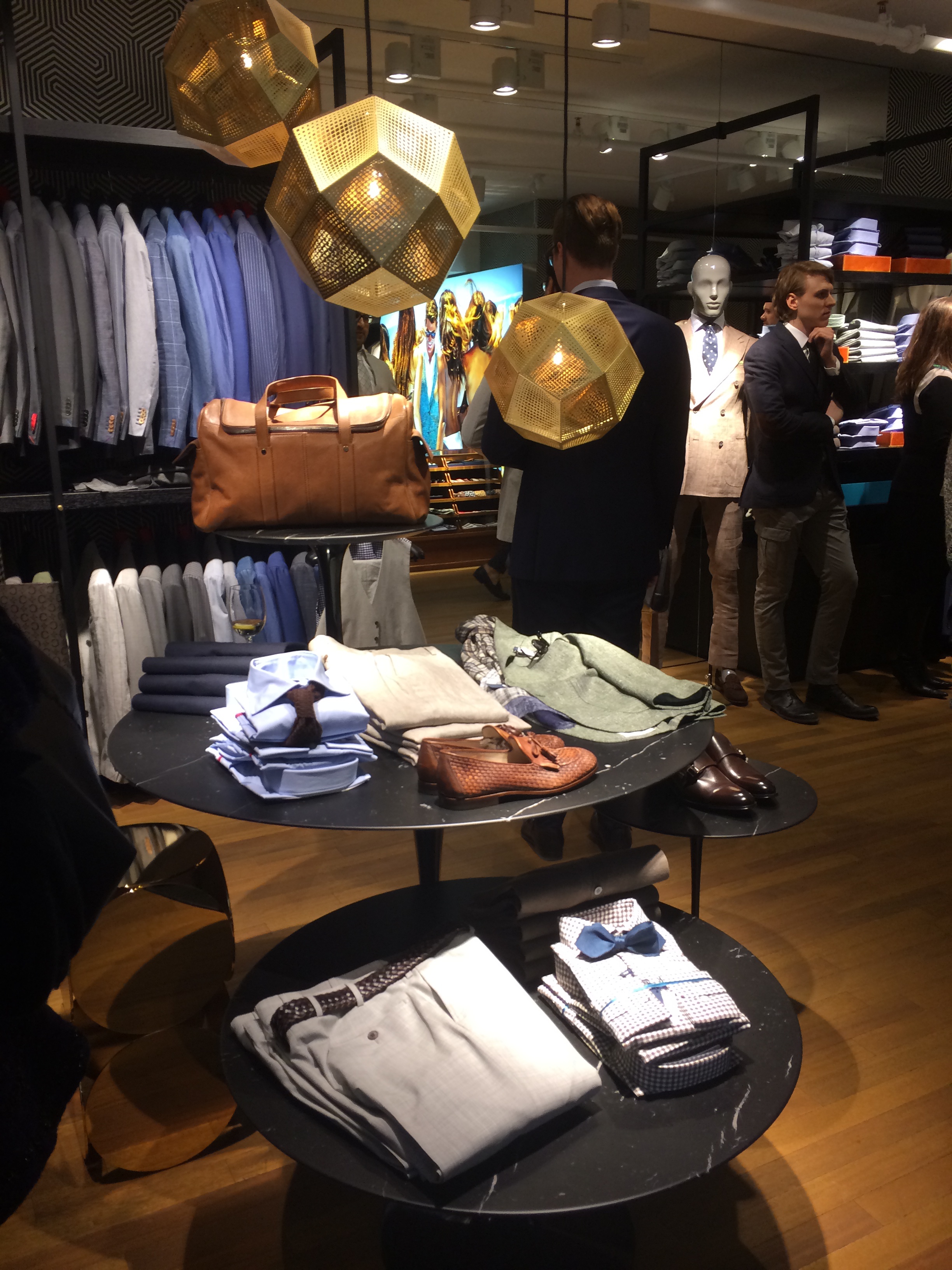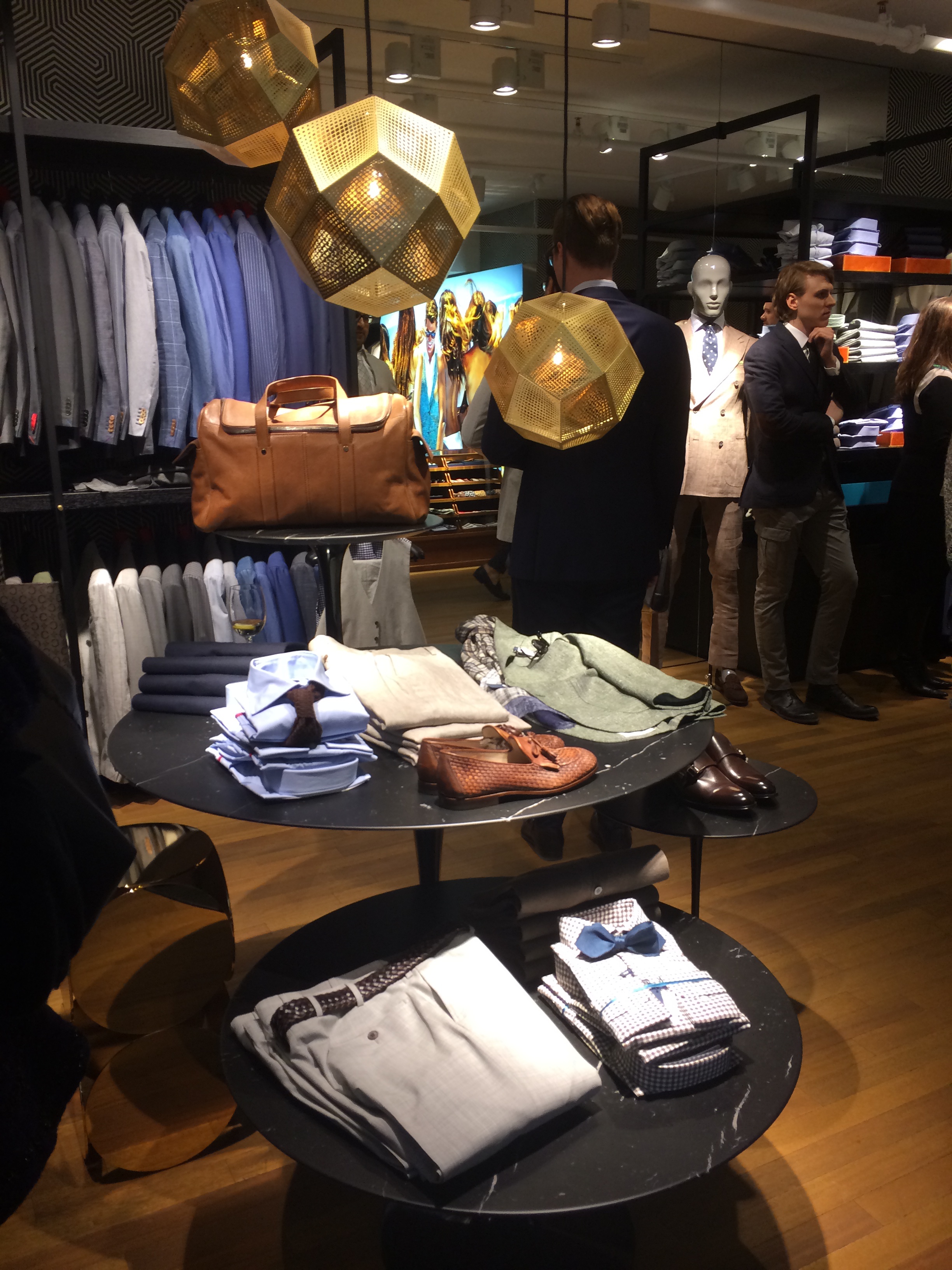 By Tristan Amato
Last week (February 20th, 2014), I was lucky to be invited to the opening of Suitsupply's first Canadian location in Toronto. It is located at 9-11 Hazelton Avenue in Yorkville, one of Canada's most exclusive shopping districts. The store itself is in an old mansion that has been converted into a classy modern space. Although the store isn't big, the brilliant placement and use of mirrors inside, really helped to expand the space.
Known for their controversial advertisements, two oversized floor to ceiling ads of scantily-clad women greet you in the main area giving the store a younger, more hip vibe. Their brightly coloured mannequins were also a nice touch to the stores appearance. Their colorful wall display of ties which resembled an art mural was my favourite display.
Although the company's target customer is a younger, well to do business type, the suits are still respectfully traditional in terms of colour and style and are very well tailored. Suitsupply provides well-crafted suits for any man wanting to look his very best.
Suitsupply is definitely a store worth checking out next time you're in Toronto.
Article and photos by Tristan Amato, fashion student.
*To begin viewing the photo slideshow of the store, click the top image*
RELATED: